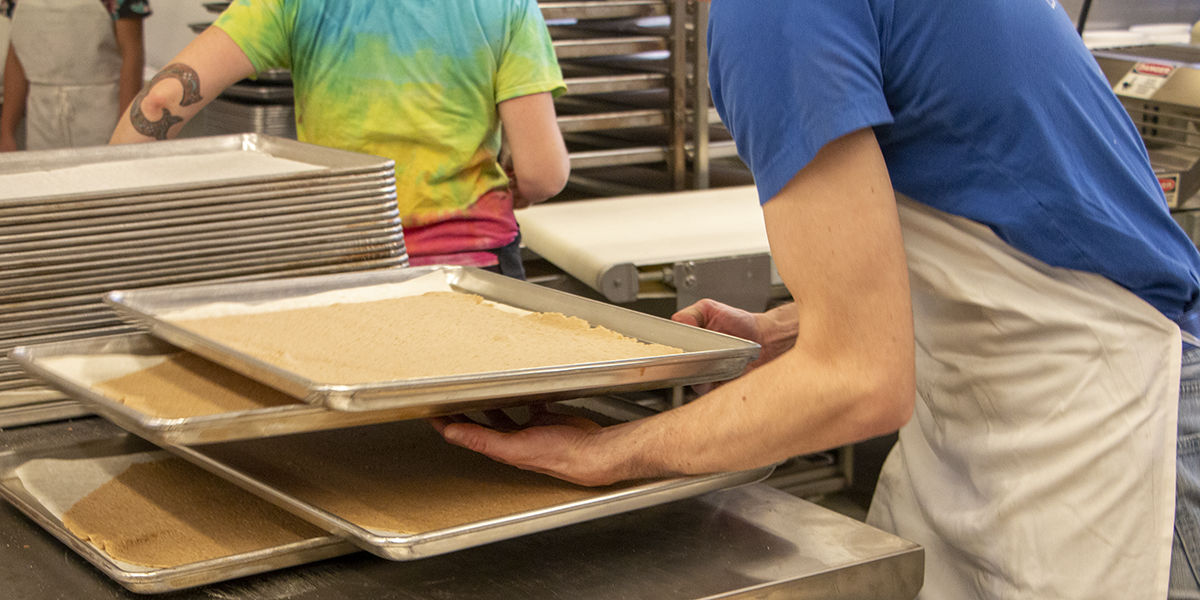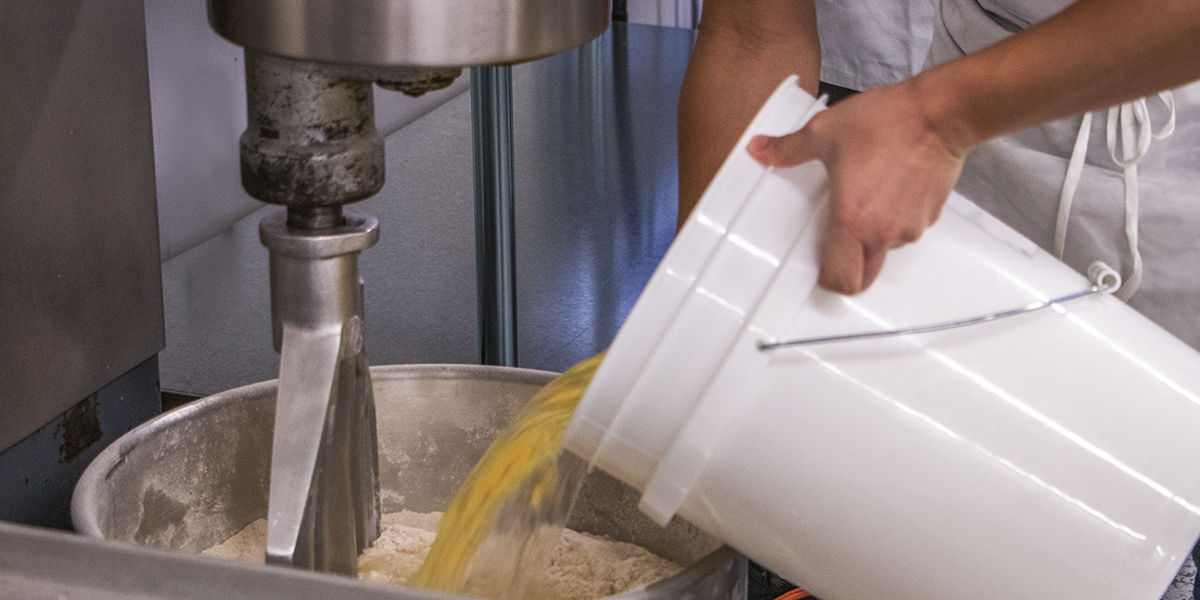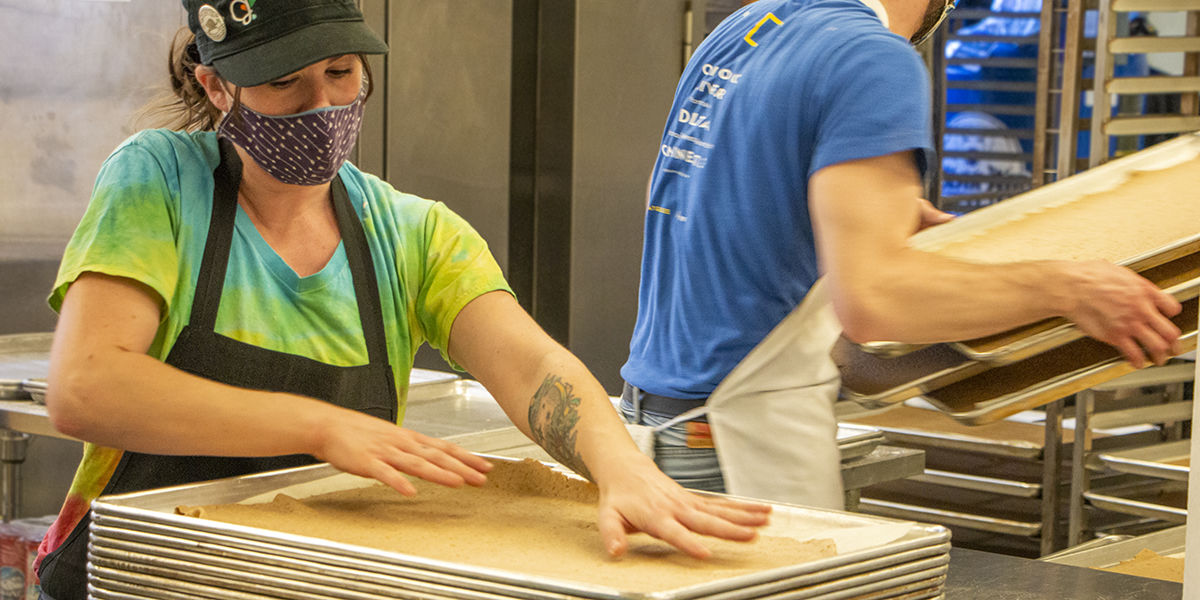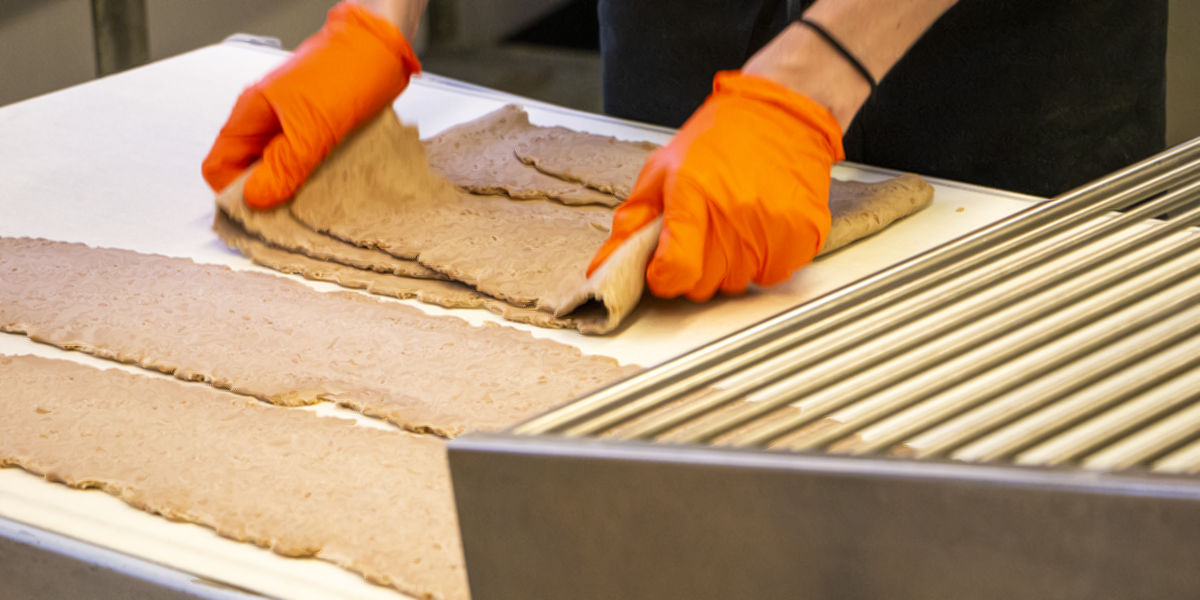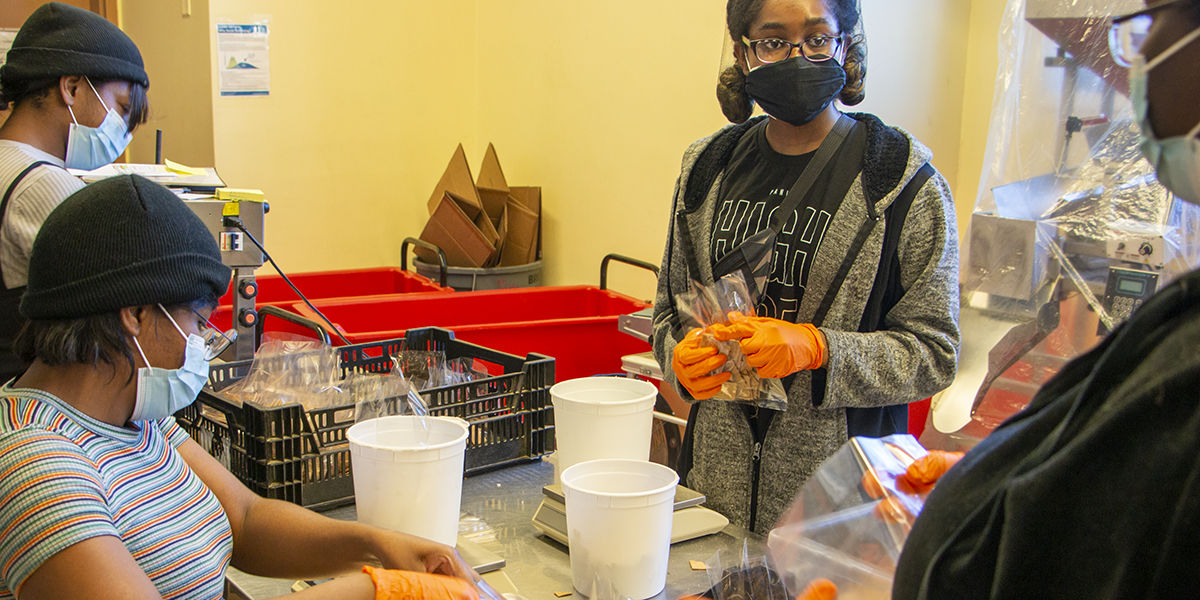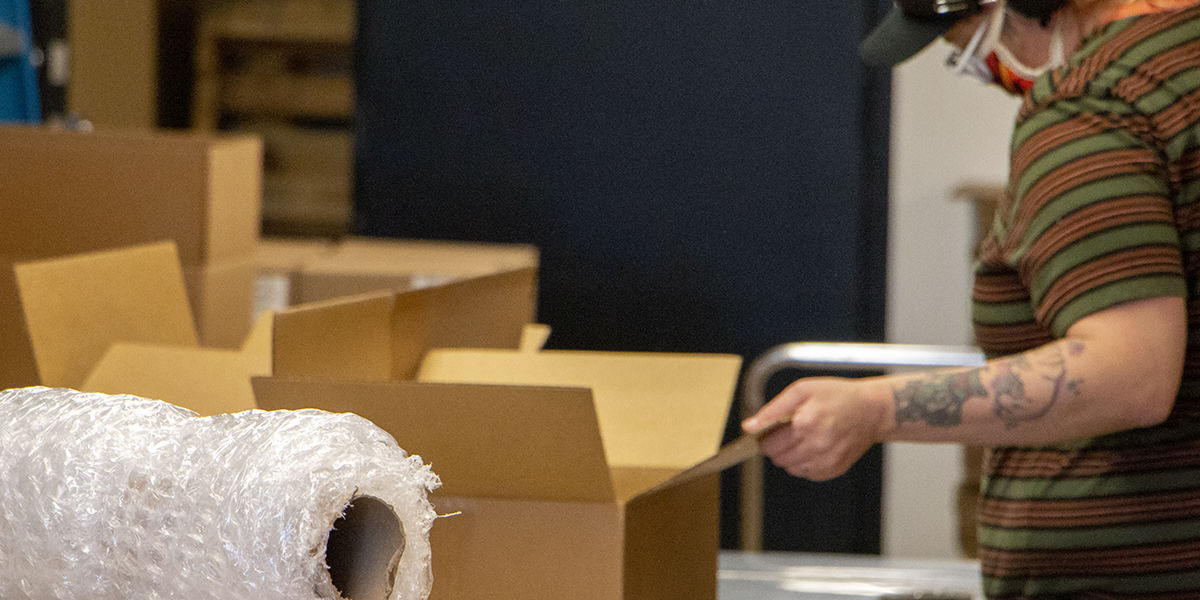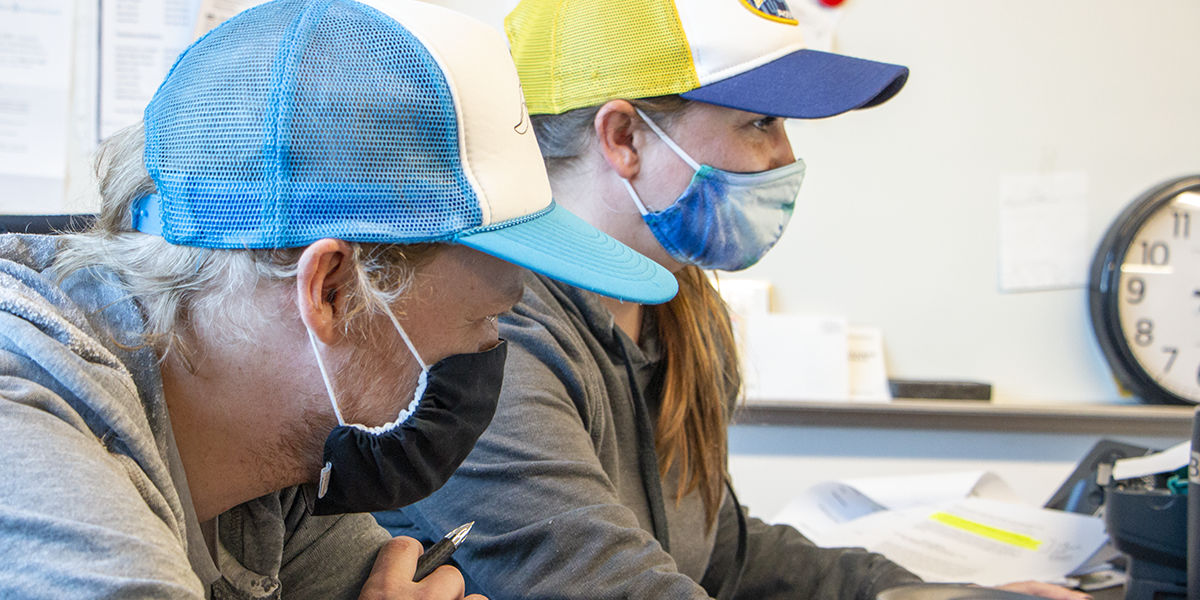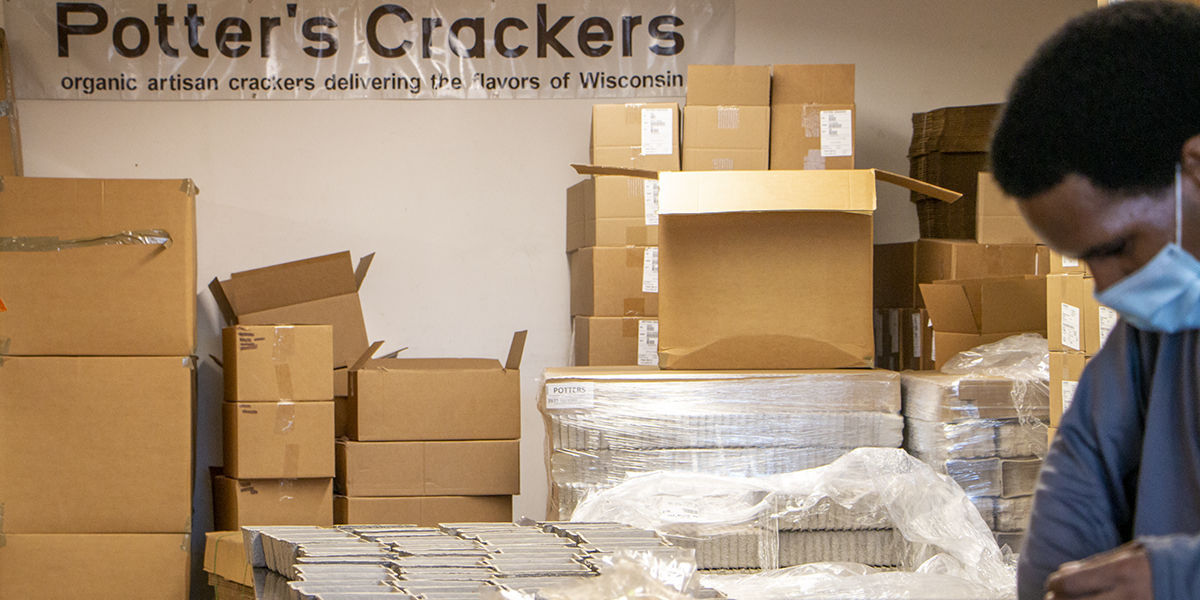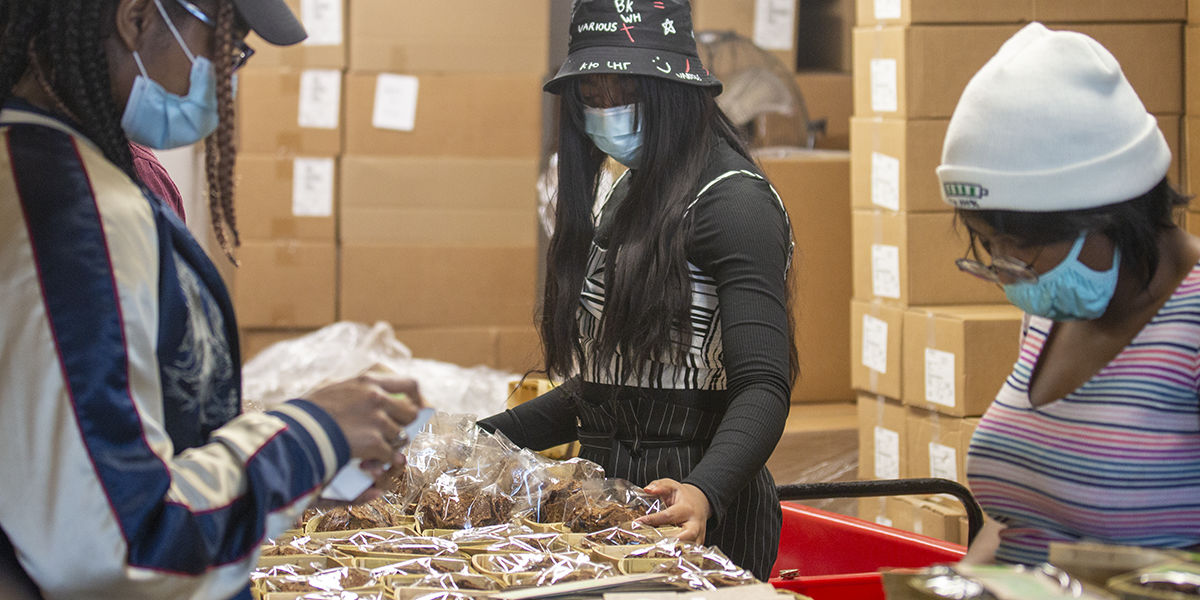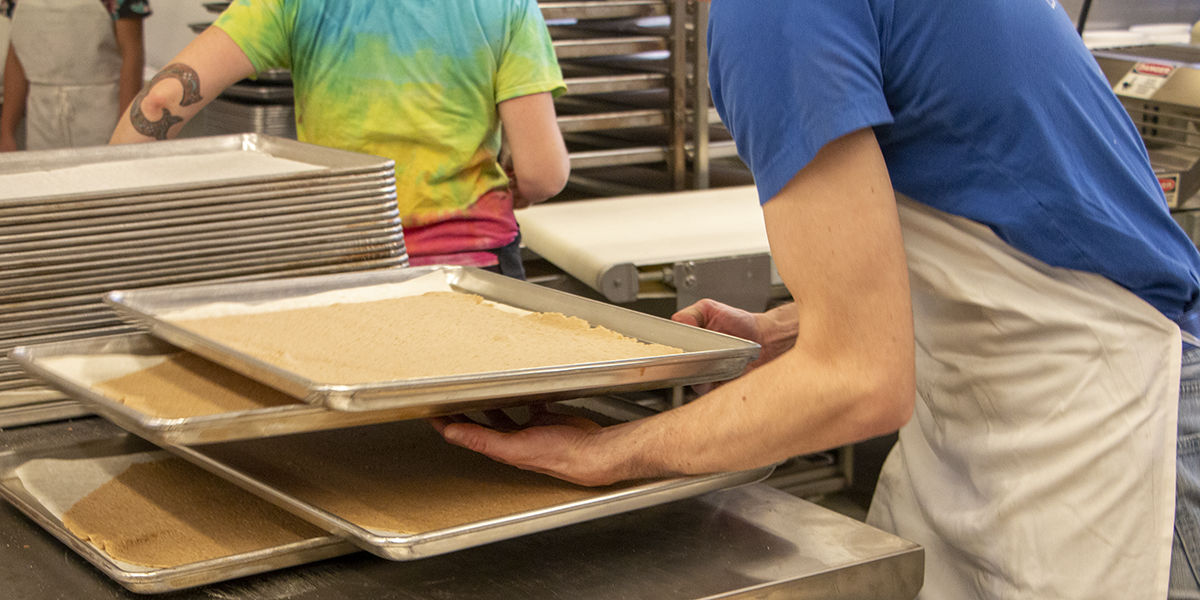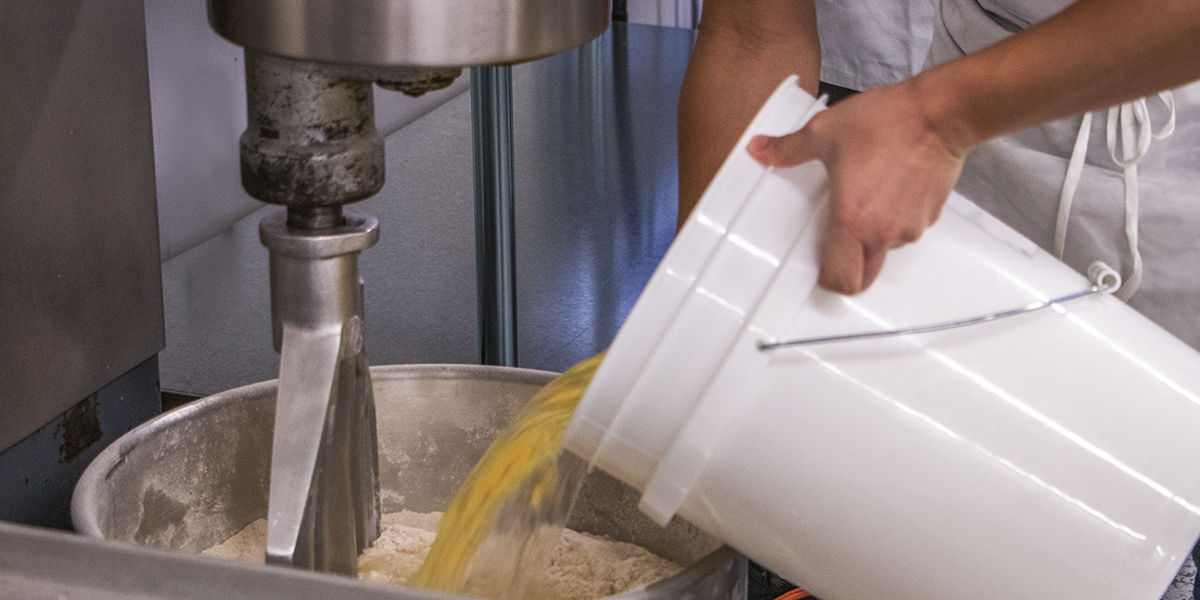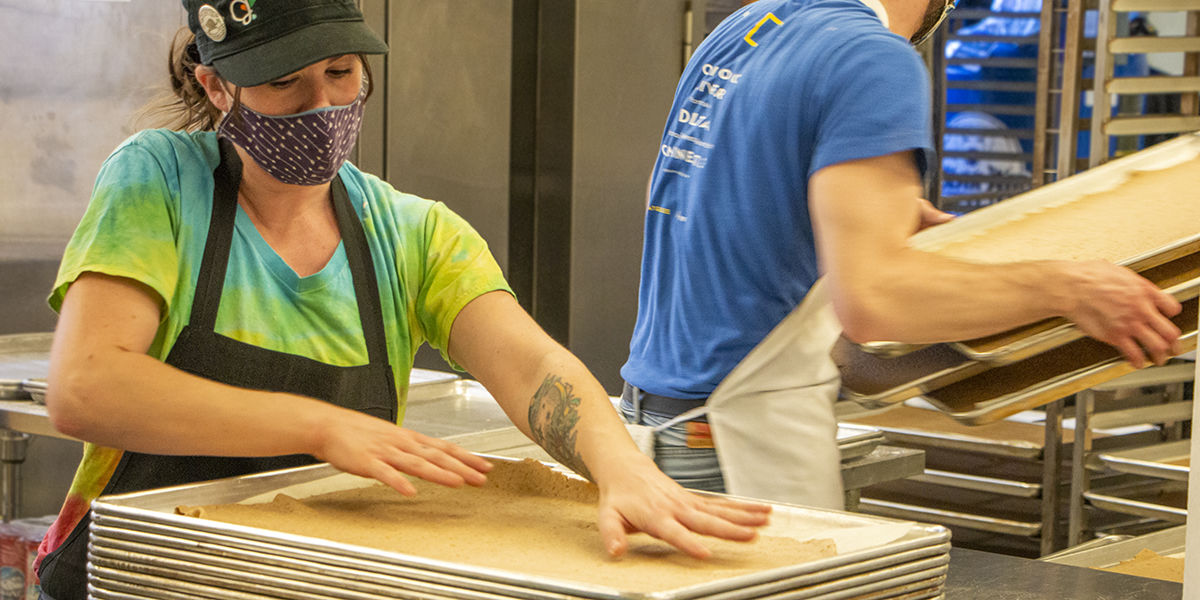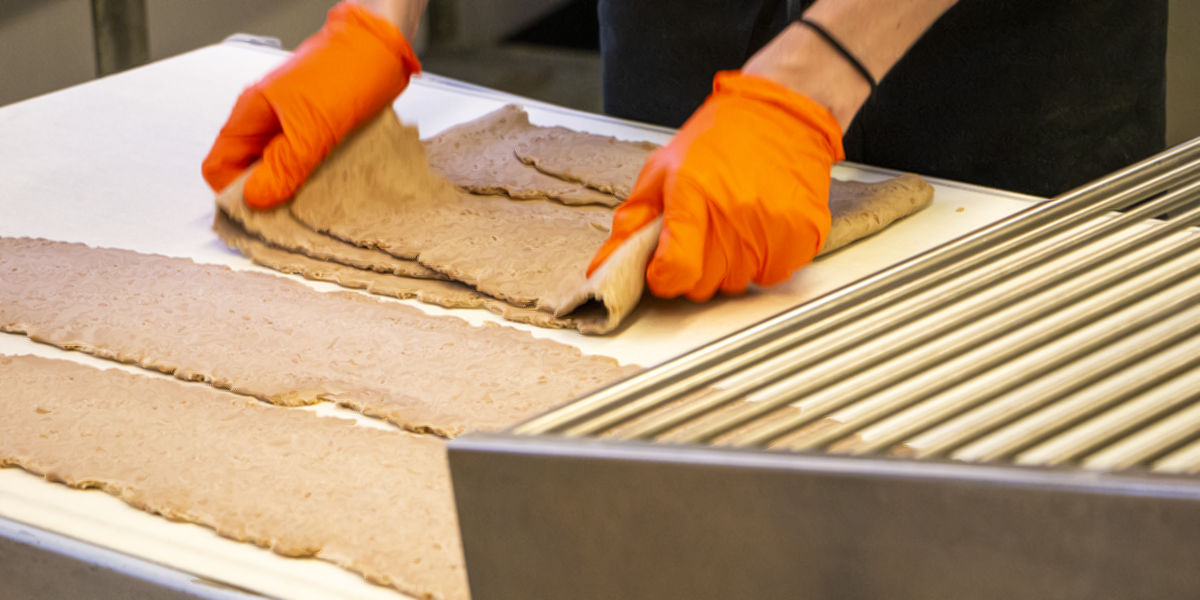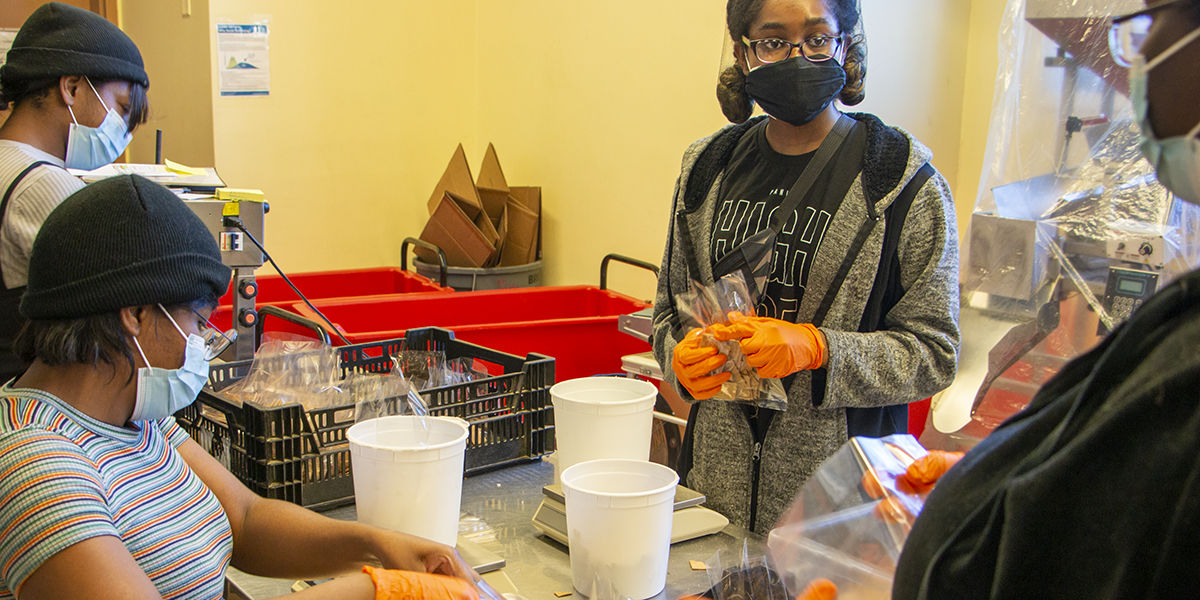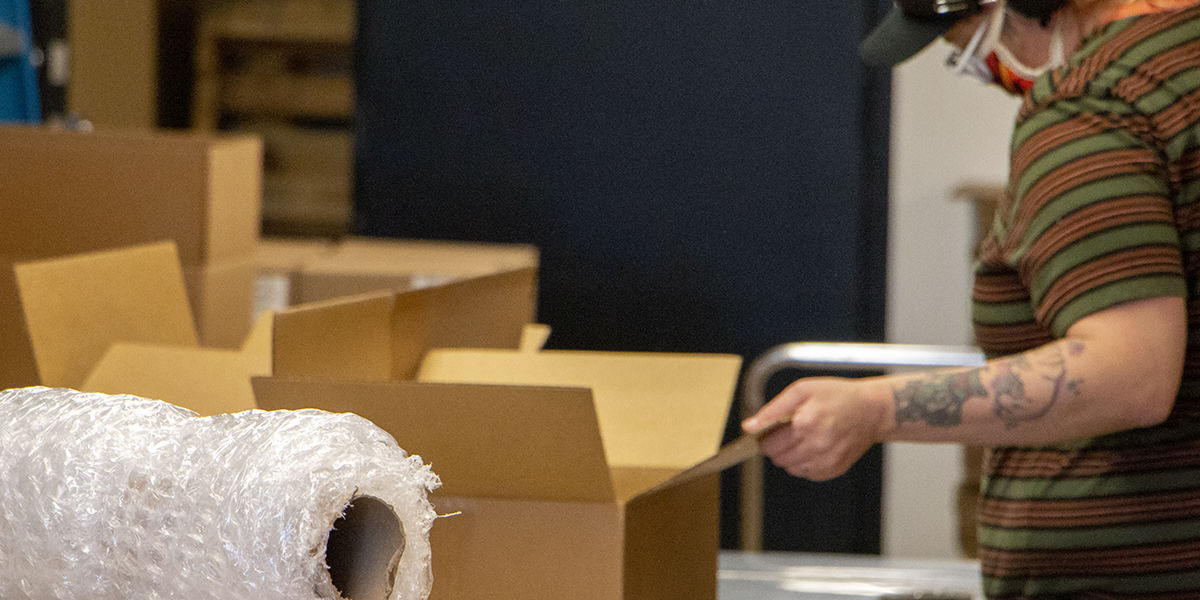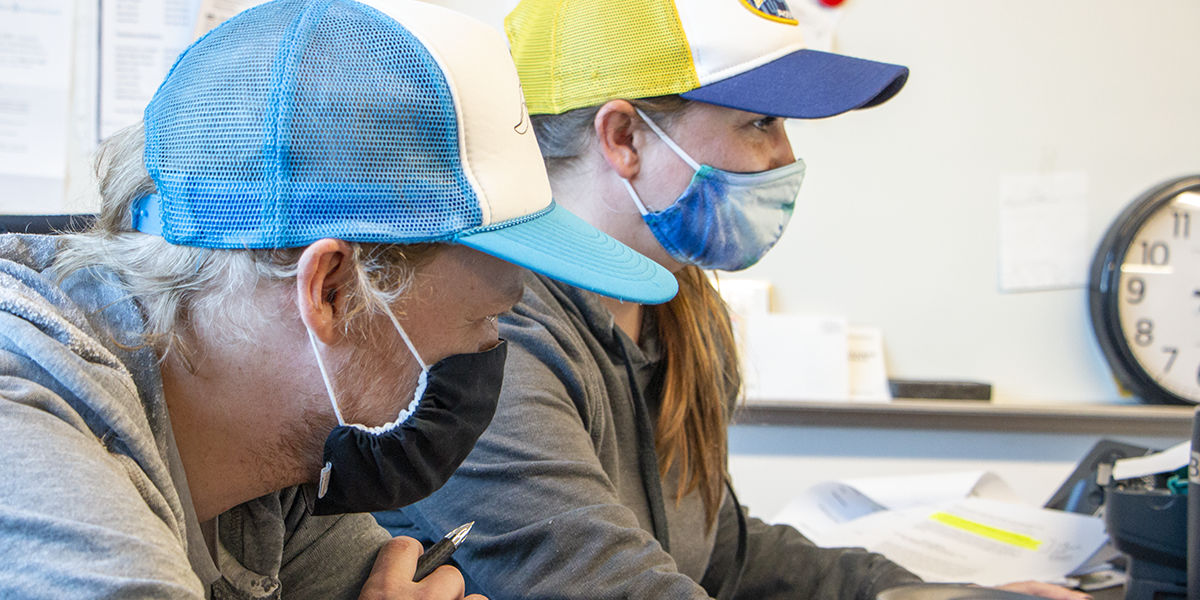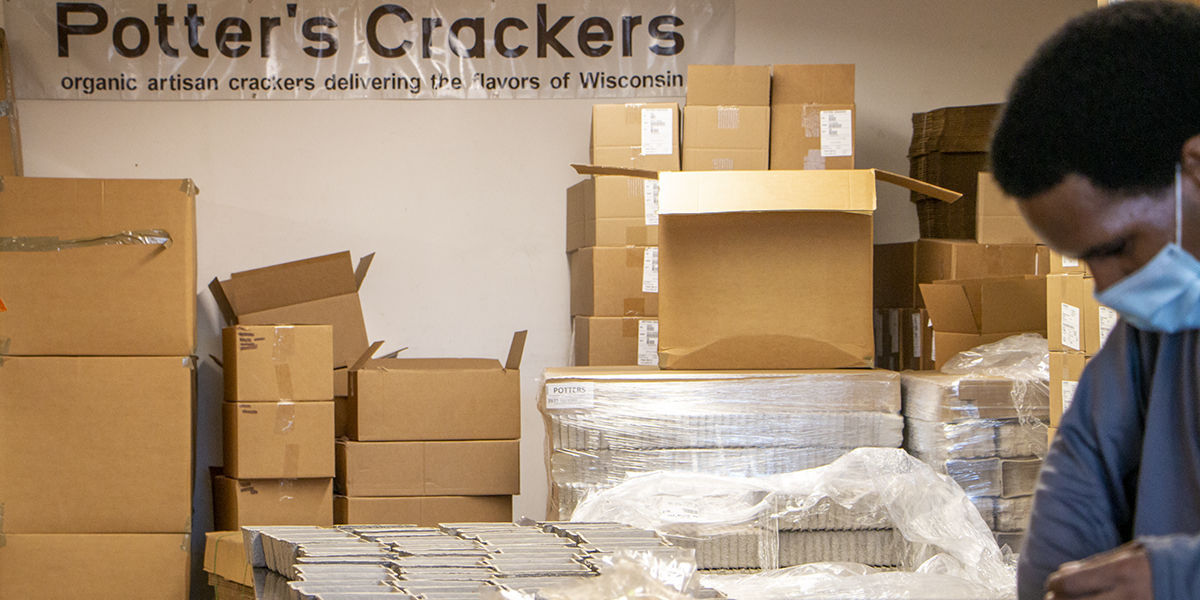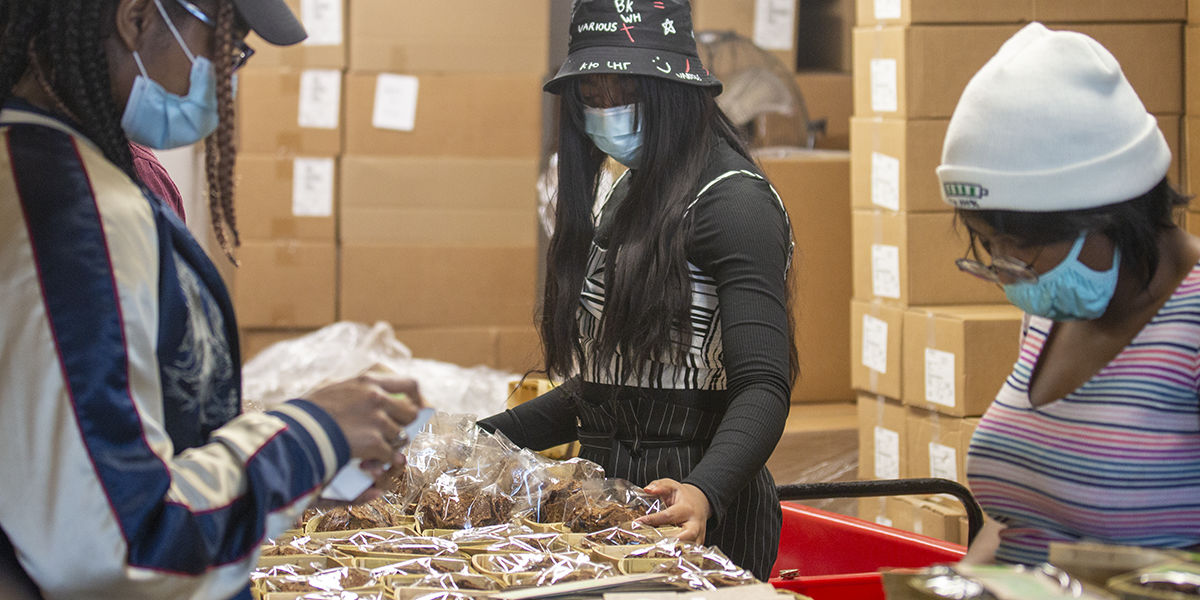 Our mission is to sustainably produce the highest quality organic crackers and cracker products for the great people of Wisconsin and beyond.
Potter's Crackers (and crisps!) are made by Potters Organics, LLC. Our Madison, WI-based company started as a spirited mother-son venture in 2006. Nancy Potter had previously owned the New Glarus Bakery (New Glarus, WI) for 25 years, and her son, Peter Potter Weber, was a University of Wisconsin food science graduate. The two were excited to see the Wisconsin specialty cheese industry exploding with exceptional cheeses but it seemed there were no deserving crackers available to accompany them. With a shared respect for good, quality food and the expertise to make their visions a reality, they resolved to make crackers that easily paired with and showcased the abundant flavors unique to Wisconsin.
After multiple phases of expansion that brought new and exciting Potter's Crackers products to homes, restaurants, and markets throughout the country, a well-deserved retirement was on the horizon for Nancy. The mother and son team knew it was time to pass the Potter's torch. Long-time Potter's employee David Payne was a natural fit and eager to take responsibility for the company that had become a home away from home to him. A key member of the Potter's Crackers team since 2010, David moved from baker to shipping and packaging manager to general manager. He knew the business from top to bottom, had a clear vision for its future, and shared the company's locally minded, sustainably focused values. In 2019, David took over ownership of Potter's Crackers and is joined at the helm by business partner and life-long friend, Michael Tiede.
As the Potter's Crackers team moves forward, we strive to stay true to our roots – a foundation built on the strength of one-on-one conversations and local sustainable agricultural partnerships contributing to Wisconsin's long history of conservation and land stewardship. Today we continue to produce nutritious, small batch, organic crackers and crisps that are well known for their discernable quality.
We're honored to be a small part of our customer's lives, and we do not take it for granted. Not only do we want to give you a superior, flavorful product that you can rely on and trust, we want you to know that you're supporting a small business that you can rely on and trust.
When you choose Potter's Crackers, you support a team that:
Embraces local farming partners who champion sustainable practices and organic methods whenever possible, so our efforts can help leave the land better for future generations
Aims to improve the local community by providing equal employment opportunities while continuing to be committed to an inclusive environment for all employees
Consciously evaluates its practices to maximize positive impact for customers, employees, and regional economic development
We value our history and welcome the lessons that help us improve our collective future – in our homes, in our regions, and beyond.
And we kinda like (love) (a lot) making delicious crackers and crisps, too.
David Payne
Co-owner & General Manager
Ashley Payne
Co-Owner & Strategic Development
Michael Tiede
Co-Owner & CFO
Joel Carlson
Chef and R&D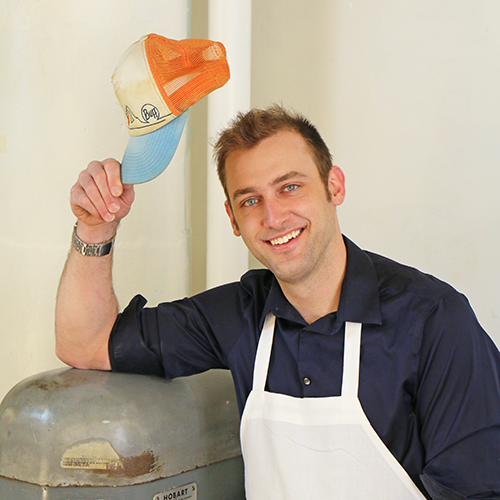 Ben Jarosh
Production Manager
Levon Hipple
Shipping Manager
Potter's whole grain, organic, handmade, crackers, crisps and oysters are produced with locally sourced whole-wheat flour and local milk and butter in Madison, WI. We source our ingredients from small, sustainable farms while embracing our commitment to partner with local purveyors. Potter's offers a wide variety of crackers, crisps and oysters to fulfill all of your cracker needs! Potter's is certified organic by MOSA, a USDA accredited certification agency.
All Potter's Crackers and crisps contain locally sourced wheat flour. Many also contain butter, milk or buttermilk. Winter Wheat is vegan-friendly and made without dairy.
Every product is created in the same facility, and our popular Cranberry Hazelnut Crisps contain hazelnuts. Though specialized cleaning protocols are in place and we make every effort to segregate the hazelnuts and hazelnut products from our other offerings, we recommend that those who have serious hazelnut allergies do not eat our crackers and crisps.
Our Accessibility Statement
Potter's Crackers is dedicated to making the internet available and accessible to everyone, and we are committed to providing a website that can be accessed by the widest possible audience, regardless of their circumstances or abilities. To achieve this, we strive to adhere as closely as possible to the Web Content Accessibility Guidelines 2.2 (WCAG 2.2) at the AA level, set forth by the World Wide Web Consortium (W3C). These guidelines provide guidance on how to make web content accessible to people with various disabilities, including visual impairments, cognitive disabilities, motor impairments, and more.
Our website incorporates various technologies aimed at making it as accessible as possible at all times:
Our website implements ARIA attributes (Accessible Rich Internet Applications), to ensure blind users visiting with screen-readers are able to read, comprehend, and enjoy the website's functions.
We provide accurate and meaningful image-object-recognition-based descriptions as an ALT (alternate text) tag for images that are not described.
Additionally, keyboard users will find quick-navigation and content-skip menus, available at any time by clicking Alt+1, or as the first element of the site while navigating with the keyboard.